Ecolab Operating Room Program
Studies show that OR surfaces are not well cleaned. The Ecolab® OR Program was designed to support improved patient outcomes. The program consists of four elements; technology, information, service and training. When these elements are used together, they deliver unique value that only Ecolab can provide to help prove cleaning results, reduce the risk of HAIs, improve operational efficiencies and ensure AORN Compliance.
Previous slide
Next slide
BETTER OUTCOMES SUSTAINED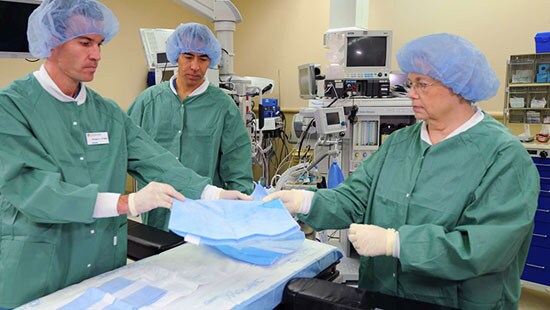 VALUE TO YOUR FACILITY
Access the right tools at the right time; allowing you to focus on what's most important
Patient Safety

Increased reimbursement

Asset preservation 

Brand protection
Contact your Ecolab Healthcare Account Executive today for more information.
Programs, Products, Equipment and Services
Explore our Operating Room Program Offerings
We couldn't find any results for "".