Ecolab Launches New Global Chemical Organization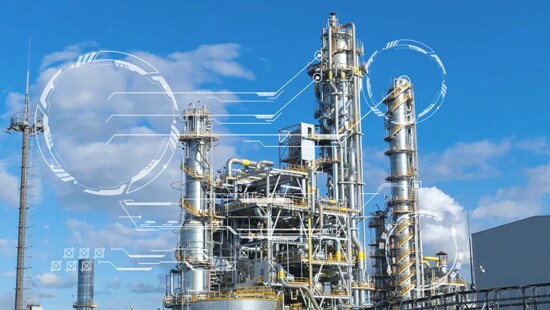 Nalco Water, Ecolab's water and process management business, has announced

Global Chemical, a new strategic business unit that will focus on end-to-end, holistic approaches to water, carbon and energy challenges for a variety of chemical segments.
Global Chemical will leverage 100 years of Ecolab water and process experience to create new, streamlined approaches for the chemical industry that include the use of digital ecosystems combined with circular economy expertise.


Nalco Water, Ecolab's water and process management business, has announced the formation of its new Global Chemical organization. The move positions the company as a bolder partner to the global chemical industry by combining its Heavy Chemical and Downstream Chemical Process Industries (CPI) groups into a single unit to provide new streamlined and holistic approaches to water, carbon and energy challenges.


This new business organization merges nearly 100 years of in-house industrial water and process water expertise, and it will combine them with new strategies that utilize new digital tools and circular economy tactics. This includes the use of transformative digital innovation to help our partners achieve their business goals, like improved operations, greater efficiency and reduced cost while moving towards a net-zero carbon and water footprint economy. Check out a video that helps explain the organization here.


"Water scarcity will affect 70 percent of the global economy by 2030," said Jeff Bulischeck, executive vice president & general manager, Primary Resource Sector, Global Industrial. "The global chemical sector includes some of the world's most water-intensive industries, thus reducing water and waste stress for the chemical industries are key drivers behind our realignment. The new Global Chemical organization unifies our expertise and resources into streamlined capabilities so we can focus entirely on meeting chemical customers' evolving requirements for leading-edge sustainability solutions."


The goals of the Global Chemical organization include a focus on simplicity and diligence, as well as driving more intimacy between Ecolab and its customers to deliver productivity, global consistency, lower total cost of ownership and improved sustainability. The use of new technologies like predictive analytics, mixed reality, IoT, artificial intelligence and machine learning — as well as a focus on decarbonization and plastic recycling — will factor heavily, bolstering the traditional chemistry prowess of Nalco Water.


"The industry has partnered with Nalco Water for its leadership in digital solutions. We have built a suite of digital ecosystems on ECOLAB3D™, an advanced predictive analytics platform that brings better insights to our chemical industry clients, enabling them to realize bigger results related to reliability, profitability and sustainability," said David Lofstead, senior vice president and general manager, Global Chemical.


ECOLAB3D continues a rich history of innovation within the chemical industry, preceded by a suite of groundbreaking innovations that include OMNI™ for Amine Performance and Heat Exchanger, PURATE™, Acryl-Ex™ and ACTRENE™.
About Ecolab
A trusted partner at nearly three million customer locations, Ecolab (ECL) is the global leader in water, hygiene and infection prevention solutions and services. With annual sales of $12 billion and more than 44,000 associates, Ecolab delivers comprehensive solutions, data-driven insights and personalized service to advance food safety, maintain clean and safe environments, optimize water and energy use, and improve operational efficiencies and sustainability for customers in the food, healthcare, hospitality and industrial markets in more than 170 countries around the world. www.ecolab.com
Follow us on LinkedIn at Ecolab, Twitter @ecolab, Instagram at @Ecolab Inc or Facebook at @Ecolab.