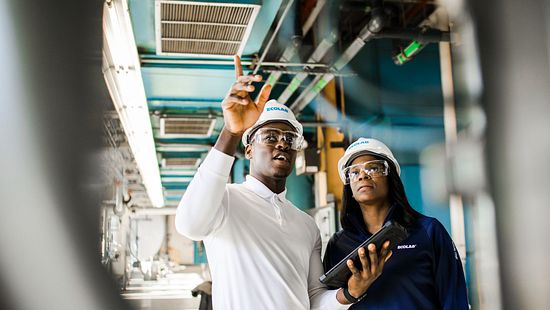 3D TRASAR™ Technology: Advanced Water Performance Management System
Powered by ECOLAB3D™
3D TRASAR optimizes industrial water systems through a linked ecosystem of smart technology, connected chemistry, extensive expertise and actionable insights.
With more than 50,000 systems in place at sites around the world, 3D TRASAR technology helps Nalco Water customers save in excess of 215 billion gallons of water per year. When you save water, you also save the related energy, carbon emissions and operational costs that come with heating, cooling, moving and treating water.
How 3D TRASAR Technology Works
3D TRASAR programs help save water, reduce risk, maximize asset life and minimize total cost of operation.

Smart Technology
3D TRASAR programs can include a combination of touchscreen controllers, smart sensor technology and wireless connectivity. These technologies work together to collect real-time insights on key operating parameters, which act as leading indicators to detect system upsets before they turn into big problems. Your program can also be tailored to meet your site's unique needs and application requirements.
Connected Chemistry
Our connected chemistry supports operational reliability and consistency by treating your system's water to help control:
Conductivity
pH
Turbidity
Flow rates
Corrosion risk
Scaling potential
Extensive Expertise
Behind every 3D TRASAR program is a team of local experts, an extended global support network and 24/7/365 monitoring by the Ecolab Global Intelligence Center to support your success.
For always-on alarm management and response, upgrade to our optional Remote Intelligence hypercare service.

Actionable Insights
3D TRASAR programs include advanced remote monitoring, reporting and alarming across your site, plus seamless integration with our full suite of ECOLAB3D-connected services.
For visibility across multiple sites and systems, our Water Quality Intelligence service offers broad insights to drive swift, targeted response to system upsets across the enterprise. Water Quality Intelligence helps quantify the savings from water-, energy- and waste-reduction projects, too, so you can prioritize and manage your value project pipeline.
Learn More About Water Quality Intelligence

Detect, Determine, Deliver

Reliable and connected 3D TRASAR programs detect out-of-spec conditions and help determine the appropriate corrective action to deliver exceptional performance.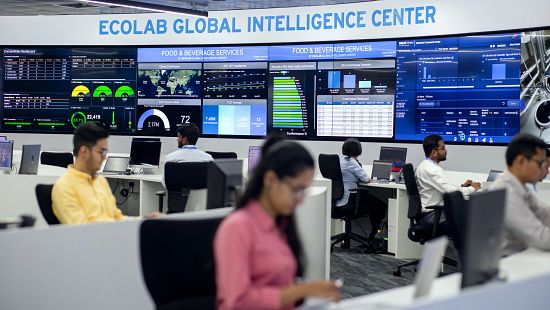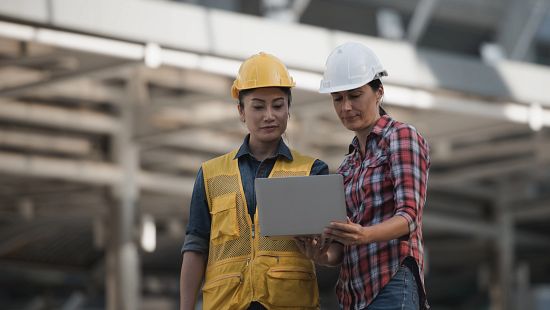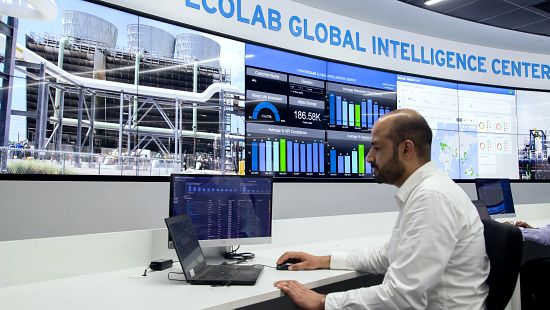 Real-World Success Stories
This is a carousel. Use Next and Previous buttons to navigate, or jump to a slide with the slide dots.

3D TRASAR Programs Powered by ECOLAB3D™
This is a carousel. Use Next and Previous buttons to navigate, or jump to a slide with the slide dots.
No related program pages were found.