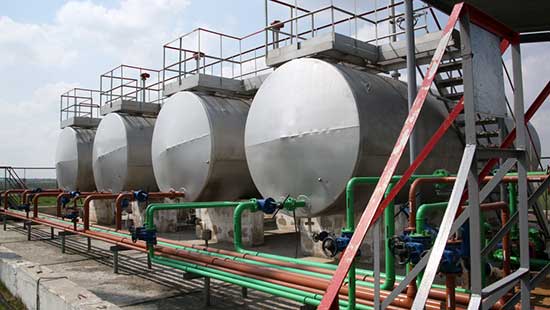 Desalting Management Program
Global refining customers throughout the world depend on industry-leading RESOLV™ emulsion breaker technology. As crude qualities fluctuate and operating specifications tighten, RESOLV programs combat operational compromises, delivering strong performance and reliability. Through RESOLV programs, Nalco Water helps refineries capture the benefits of processing challenging crudes.
Reduce Upsets to Improve Operating Profits
In addition to providing innovative, best-in-class demulsifiers, we take the time to understand your unit and processes. Our comprehensive RESOLV™ Desalter Management Program includes:
Industry leading emulsion breaker technology
Desalter modeling software
Desalter training materials
Knowledgeable field expertise
Expert technical support
Laboratory services
Nalco Water experts start by reviewing your entire system. We evaluate your current performance versus design parameters with our proprietary software programs. We analyze your Total Cost of Operation and indicate where desalter performance can be optimized. Our software output often becomes the basis for recommended solutions that will reduce upsets and downstream impacts while improving operating profits.
Our comprehensive approach results in an increasingly steady-state and reliable system with reduced operating and maintenance costs.
RESOLV for SteadyState Desalter Operations
Programs, Products, Equipment and Services
Explore our Desalting Management Program Offerings
We couldn't find any results for "".