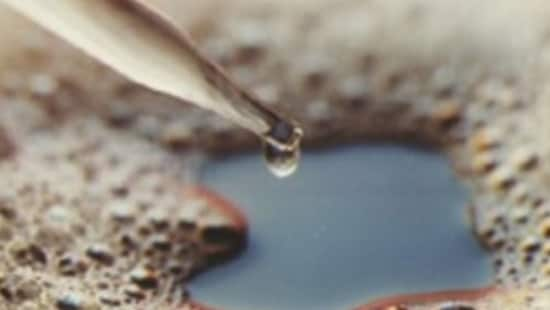 Foam Control for Mining and Mineral Processing
Performance Defoamers and Anti-foaming Agents for Mining and Mineral Processing
Your system relies on a careful balance of chemistry to operate at peak efficiency.  Excessive surface foam can interfere with mining filtration processes, which ultimately impacts the productivity of your operation. Nalco Water offers mining foam control programs that can be tailored to meet your specific operational needs. Depending on the areas of your process that require a defoamer or anti-foaming agent, Nalco Water can work with you to ensure the proper program is implemented to help you achieve the process efficiency outcomes that you expect. By implementing a foam control solution tailored to suit your mining operation, Nalco Water can help you improve throughput, productivity, and ultimately, profitability.

Success Story
Nalco Water Helps Beneficiation Plant Increase Production by 8%
In the Spotlight – Foam Control for Phosphoric Acid
Driving Innovation – Global Expertise Made Local
Programs, Products, Equipment and Services
Explore our Foam Control Offerings
We couldn't find any results for "".