Enhancing RO Efficiency through Intelligence and Expertise
Improving performance and saving water in the beef processing industry
Insight
A leading beef processing facility in Australia faced a multitude of technical challenges. Within the facility's reverse osmosis (RO) system, elevated traces of aluminum and colloidal silica had caused severe scaling issues. Inadequate pre-treatment methods and ineffective membrane antiscalant treatment compounded the problem. Continuous chlorine exposure further led to membrane oxidation, resulting in permanent damage and compromised product quality.
Innovation
A collaborative effort between the Ecolab Global Intelligence Center (EGIC) and local industry experts led to a transformative solution. Together, the teams devised a strategic membrane replacement plan to combat high salt passage, particularly silica ions. The installation of specialized membrane equipment provided enhanced protection against scale formation, significantly increasing cycles of concentration across all related systems.
Impact
The implementation of new RO technology yielded strong results. The recovery ratio saw an impressive 13% surge, elevating from 60% to 73% with the use of Ecolab's RO optimizer PRO. This increase in RO recovery allowed the production of top-quality permeate from the same feedwater flow volume, simultaneously reducing the volume of concentrate that needed treatment and final disposal. Additionally, the surge in operating recovery led to reduced antiscalant dosing requirements, showcasing the tangible benefits of collaborative innovation. As a result, the facility saved over 5 million gallons (19 million cubic meters) of water, with a total value delivered of over $40,000.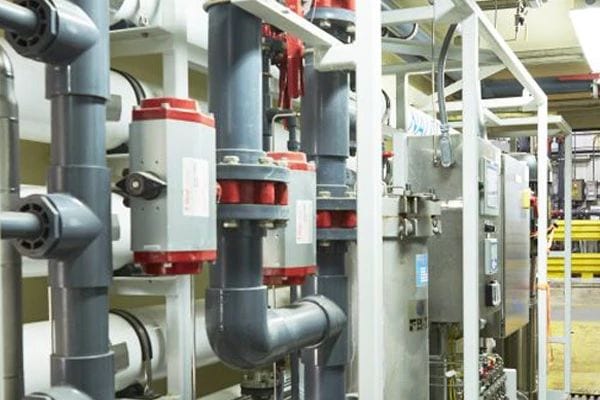 Asset


$34,400*

Membrane replacement cost

Product Quality


$3,000*

Saved per year
64 Hrs. CIP Time per year

Productivity


$2,880*

Workhours saved for the
customer – 96 Hrs

Recovery

Pre Recovery- 60%
Post Recovery- 73%

Total Value Delivered:
$40,280
This is a carousel. Use Next and Previous buttons to navigate, or jump to a slide with the slide dots.
No related success stories were found.