Importance of Cleaning Validation in Pharmaceutical Production
Cleaning validation is critical to assuring effectiveness of equipment cleaning and ultimately to assure the safety and integrity of API and finished pharmaceutical product.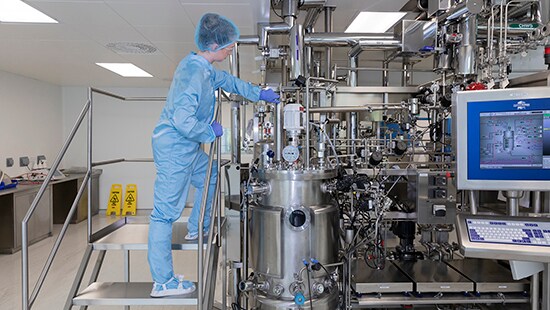 Cleaning procedures that are well-documented, understood by operators and consistently executed are critically important for manufacturing products that are free from contaminants. Contaminants can be introduced by carry-over (pharmaceutical products or APIs) from one production batch to the next, cleaning agents, microorganisms or by other materials e.g. air borne particles, raw materials. In short, cleaning is performed to remove product and non-product contaminating material. Cleaning processes must be validated utilizing validated analytical methods, i.e., methods that are practical, achievable and verifiable.
Validation includes documented evidence demonstrating that a process will consistently produce a product that meets predetermined specification and quality attributes. Cleaning validation is a documented evidence providing assurance that an equipment train and/or piece of equipment can be cleaned reliably and reproducibly to predetermined and acceptable limits. To assure audit readiness, cleaning programs and their effectiveness must be rigorously documented.
---
"Cleaning Validation is documented evidence that an approved cleaning procedure will reproducibly remove the previous product or cleaning agents used in the equipment below the scientifically set maximum allowable carryover level"
– PIC/S Guide to GMP for Medicinal Products; Annex 15 Qualification & Validation
---
When is Cleaning Validation required?
Cleaning validation procedures are required whenever there is a manufacturing change that could impact the potential for residue that needs to be removed from product contact surfaces. These changes include, but not limited to:

New process and/or equipment
Change in a cleaning procedure
Change in formulation
Change in equipment (including logical and mechanical)
Change in water quality and/or in a utility system
Change in a cleaning agent
Change in a raw material composition

When is Cleaning Validation not required?
Cleaning validation procedures are not required when:
Equipment is dedicated to one specific product
Using disposable equipment and/or parts
Cleaning in-between manufacturing the same product batches
---
"When the cleaning process is used only between batches of the same product (or different lots of the same intermediate in a bulk process) the firm need only meet a criterion of, 'visibly clean' for the equipment. Such between batch cleaning processes do not require validation."
– Validation of Cleaning Processes, 7/93, FDA
---
However, FDA 21 CFR 211.67(a) requires that any equipment, including dedicated and multipurpose equipment, is "cleaned, maintained, and, as appropriate for the nature of the drug, sanitized and/or sterilized at appropriate intervals to prevent malfunctions or contamination that would alter the safety, identity, strength, quality, or purity of the drug product beyond the official or other established requirements."
What should a Cleaning Validation process include?
Cleaning validation is a systematic approach to ensure that the cleaning procedure is repeatable and reliable. The cleaning validation process requires series of documented evidence that includes, but not limited to:
Corporate Cleaning Validation Policy
Cleaning Validation Master Plan
Cleaning Procedure that includes:

Timeframe between end of production and the beginning of the cleaning procedures
Cleaning procedures to be used for each pharmaceutical product, each manufacturing system or each piece of equipment. These procedures must be aligned across production and quality functions. Cleaning procedures apply to product contact equipment used in production, subdivision, or sampling of a drug product, in-process material, or raw material (RM)s. This equipment needs to be cleaned and should include:

changeover cleaning
interval cleaning during a campaign, as necessary
dedicated equipment cleaning at the end of a campaign

Operator Training

Visual inspection
Sampling procedures (Swab/Rinse)
Cleaning steps
Cleaning solution preparations
Annual eye test

Cleaning Validation Protocol

Sampling procedures, including rationale for sampling methodologies.
Clearly defined sampling locations.
Data on recovery studies where appropriate.
Analytical methods including the limit of detection and the limit of quantitation.
Acceptance criteria, including rationale for setting the specific limits.
Summary Report
Periodic Review Program to routinely monitor the cleaning process
What are the consequences of not adequately performing cleaning validation?
It is a global regulatory expectation to have an adequate cleaning validation program in place to ensure that the product is not contaminated by any objectionable residues that can compromise finished product safety, identity, strength, purity, and quality. The last five (5) years of regulatory inspection insights indicate that the cleaning validation related observations have been consistently in the top five findings. The cost to do cleaning validation right the first time is much lower than the cost of cleaning validation as part of regulatory remediation efforts. In extreme cases, the manufacturing site can be immediately shut down due to the lack of an adequate cleaning validation program in place.
How can Ecolab cleaning validation experts help you complete a successful validation?
Ecolab Life Sciences has a team of qualified and experienced technical subject matter experts (SMEs) dedicated to help customers with their cleaning validation needs. Ecolab technical SMEs are equipped with helping customers with either optimizing existing legacy cleaning validation programs or developing new programs. Additionally, the Ecolab technical team provides end-to-end cleaning validation support to ensure cleaning validation programs are safe, efficient and compliant.
Related Pharmaceutical Articles