Ecolab is celebrating the World Hand Hygiene day on 5 May 2019!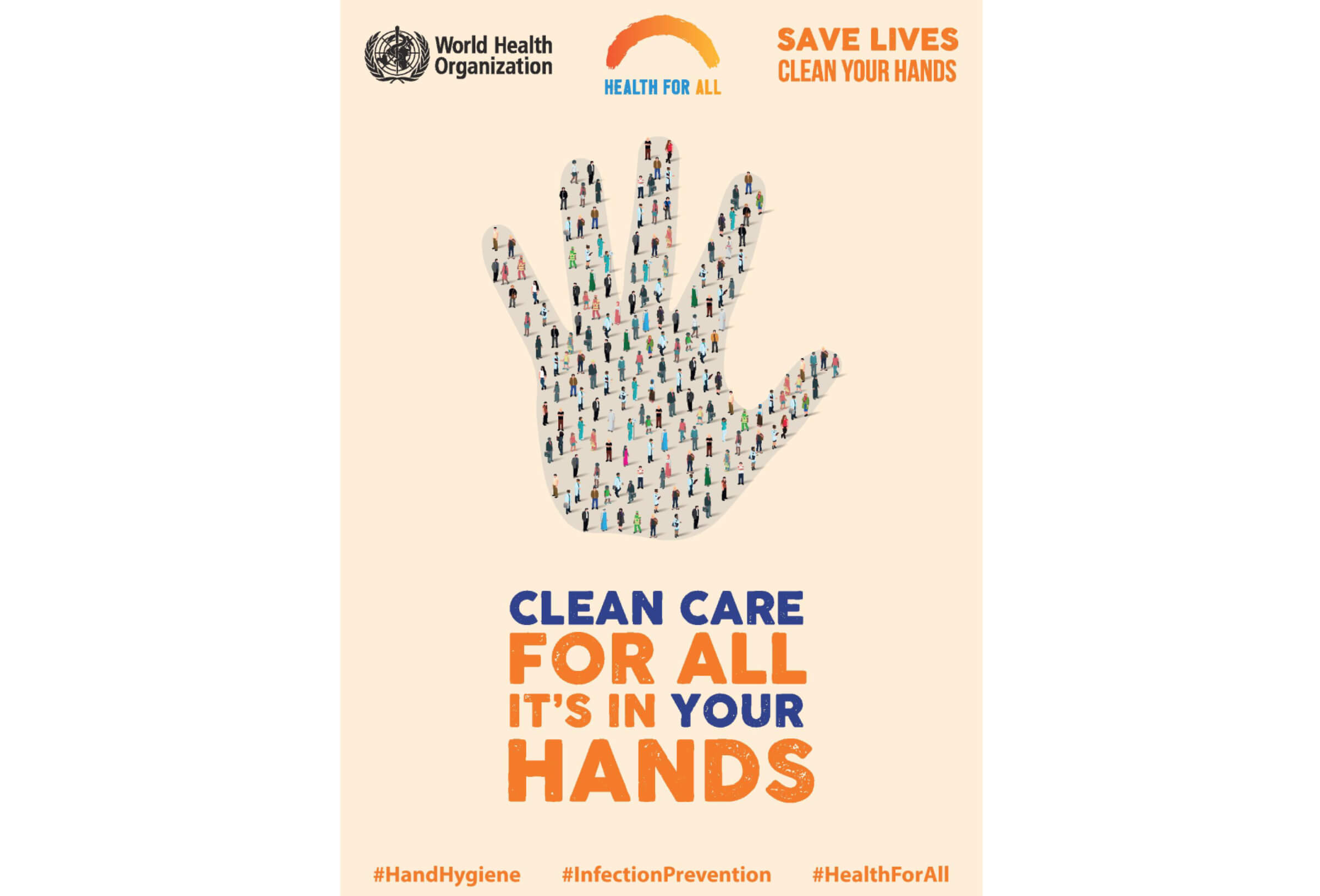 Ecolab is a proud POPS member since 2012. POPS stands for Private Organization for Patient Safety, it's an industry group led by Prof. Pittet, aiming at increasing hand hygiene compliance across the globe.
Read more on https://www.who.int/gpsc/pops/en/.
Part of our hand hygiene commitment is to provide not only the best hand hygiene product portfolio, but to complete this with training materials, information and service. These pillars are the foundation for the hand hygiene program you can find more at hand hygiene program page.
On 5 May WHO is celebrating the World Hand Hygiene day to fight HAI and Ecolab is participating in this campaign.
Why 5 May?
Every healthcare worker is required to disinfect their hands according to the 5 moments of hand hygiene, for example before or after touching a patient. May 5th is a strong reminder about the 5 moments for hand hygiene (5/5).
What are Ecolab plans for this year?
A social media campaign: healthcare workers around the world are encouraged to show their commitment to promoting hand hygiene. Ask our Ecolab representative to help you with this selfie campaign, they have all material at hand!
We will continue to implement our Hand Hygiene program, consisting of 4 elements: technology, training, services and information. The goal is to help hospitals in increasing healthcare workers' compliance level. We are committed to help our customers achieve cleaner, safer, healthier hospitals by reducing HAI and to improve hospital efficacy with our Ecolab programs.