Media Coverage | Newsweek: Best Infection Prevention Products
Four Ecolab solutions featured in Newsweek's first Best Health Care series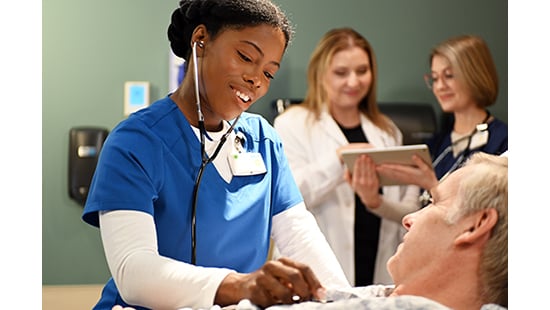 Ecolab infection prevention solutions
Four Ecolab solutions were featured in Newsweek's first Best Health Care series, which highlighted the best infection products.
Ecolab's Hand Hygiene Compliance Monitoring System was featured in the monitoring category. The Hand Hygiene Compliance Monitoring System accurately records hand hygiene events by individual healthcare worker, helping to improve hand hygiene compliance, enable a safer working environment and deliver better patient outcomes.
Three Ecolab Solutions were featured in the environmental disinfectant products category, including the Ecolab Operating Room Program, Ecolab Patient Room Program and Bioquell BQ-50, an Ecolab solution that uses hydrogen peroxide vapor technology to eliminate pathogens from operating rooms, patient rooms and critical care areas.
Read Newsweek's Best Health Care series here.