Ecolab named to 2020 CDP Supplier Engagement Leaderboard
List recognizes top 7% of companies assessed for supplier engagement on climate change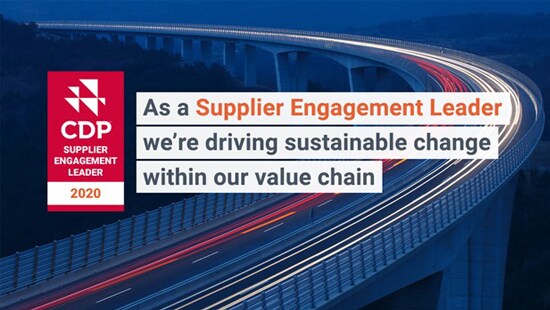 CDP Supplier Engagement Leader 2020
ST. PAUL, Minn. – Feb. 9, 2021 – Ecolab Inc., the global leader in water, hygiene and infection prevention solutions and services, has been recognized by global environmental non-profit CDP by securing a place on its 2020 Supplier Engagement Leaderboard.


The recognition places Ecolab among the top 7% of companies assessed by CDP for supplier engagement on climate change. The assessment reflects companies' performance on a Supplier Engagement Rating (SER), which looks at how effectively companies work with their supplier network to address climate change.


"Companies' emissions don't end at the factory door," said Sonya Bhonsle, global head of Value Chains, CDP. "In fact, CDP data shows a company's supply chain emissions are over 11.4 times greater than its direct emissions on average. Meaningful corporate climate action means engaging with suppliers to reduce emissions across the value chain. Congratulations to these companies - as a Supplier Engagement Leaders, they are driving the transition towards the net-zero sustainable economy."


Ecolab's recent climate action includes internal commitments to align its operations and supply chain to the U.N. Global Compact's Business Ambition for 1.5°C and reduce its carbon emissions by half by 2030 and to net-zero by 2050. In 2020, Ecolab was named to CDP's A Lists for Climate and Water.


The full list of companies on the 2020 CDP Supplier Engagement Leaderboard is available at http://bit.ly/SupplierEngagement20