How Ecolab is Partnering with Organizations to Fulfill Our Purpose and Uplift Communities in Need
Ecolab's Vice President of Global Community Impact and President of the Ecolab Foundation, Kris Taylor, sits down with the CEO of World Emergency Relief, Kristy Scott to discuss the impact of collective action to help those most in need.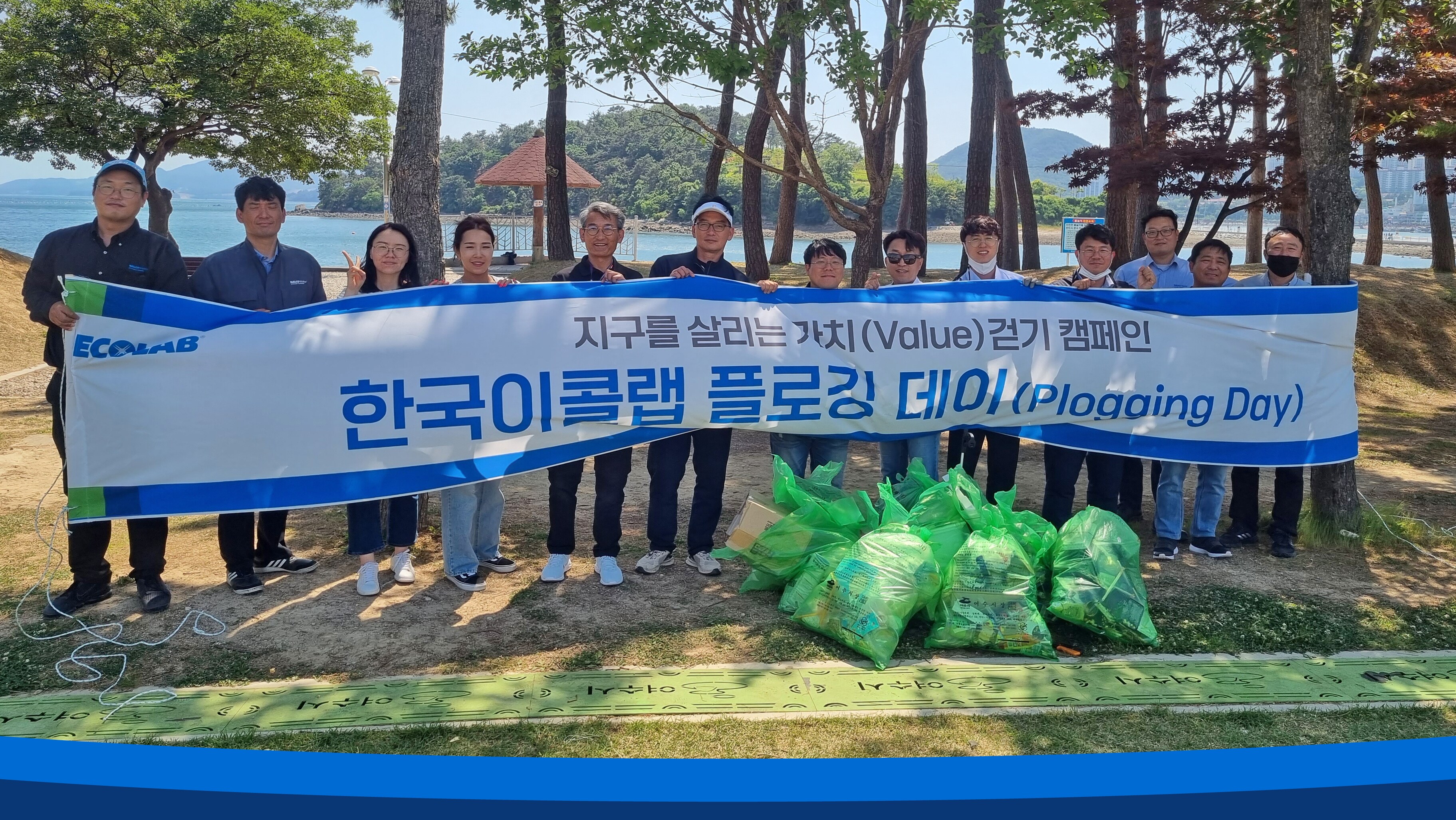 Ecolab associates volunteering.
Ecolab's purpose is to protect people and the resources vital to life. One way we live our purpose is by serving as leaders in our communities, helping our neighbors with food safety, optimizing water use and protecting people, planet and business health.


In 2022, we provided $83 million* of relief through corporate giving and grants from the Ecolab Foundation, product donations and employee volunteerism – more than doubling our contributions from 2021.
It's worth recognizing that our efforts to enable communities worldwide are often supported by partnerships with organizations that are working toward a common objective and aligned with our company's values.
One of those partnerships is with non-profit organization, World Emergency Relief (WER). Their collaboration helped Ecolab distribute more than $72 million of cleaning, sanitizing and public health products across the globe to help communities in need last year.To discuss the impact of this partnership Kris Taylor, Ecolab's vice president of Global Community Impact and president of the Ecolab Foundation, connected with the Chief Executive Officer of WER, Kristy Scott.
Their conversation has been condensed and edited for clarity.
Kris Taylor: Our company incorporates our values in everything we do, including doing what's right to build a more sustainable future where all people can thrive. In the years I've spent working alongside your organization, I've found commonality in our purpose and the way we operate. Tell me about WER, who they are and their purpose.

Kristy Scott: WER exists to address the critical needs of children, such as access to clean water, food, healthcare and education. We understand how these crucial resources can lift people out of poverty and improve lives.
We work hand in hand with community leaders to provide essential resources for disaster response and long-term relief, both in the United States and globally. Our efforts are focused on making a long-lasting difference in the lives of those in need.
Kris: As we continue to experience global crises, including the impacts of the COVID-19 pandemic, the escalating effects of climate change and armed conflicts, how do you see organizations like Ecolab making an impact for WER?


Kristy: Ecolab's impact on our programs for the past 25 years demonstrates how the synergy of corporate and non-profit partnerships exponentially affects positive outcomes for all parties. The unique strengths of each entity help contribute to the greater good for those in need.
Working as a member of a global community also has the benefit of a coordinated response where donated cargo is easily obtainable in one part of the world and, through our combined networks, can fulfill the needs in countries or situations where resources are not readily available.
Kris: As you mentioned, WER and Ecolab have been working together to support those most in need for many years. Can you describe a recent aid request that was greatly impacted by the WER and Ecolab partnership?

Kristy: An example of a recent WER and Ecolab collaboration is our combined response to the refugee crisis in Ukraine. Within days of the invasion, WER contacted our long-time program partner in the neighboring country of Moldova to set up a distribution system to provide relief supplies to refugees fleeing violence. I simultaneously reached out to Ecolab to see if supplies could be sourced in Europe as part of our initial emergency response and in the United States in case a sustained effort was required.
Ecolab responded immediately and without hesitation. Together we have provided more than $17 million in health and hygiene supplies to date – a fundamental element in maintaining public health and preventing the spread of disease.
Our decades-long relationship based on trust and our mutual goal to help in times of crisis has been a blessing to millions of people over the years, and this situation was no different.
Kris: In 2022, our associates donated more than $2.6 million through the Ecolab Community Giving Program. Global employee engagement through giving and volunteerism, along with an Ecolab Foundation match, totaled $3.8 million supporting 2,338 unique global nonprofits. Can you describe the benefits of working with a company with a community giving match program?

Kristy: Working with a company like Ecolab that not only offers a corporate matching program, but actively promotes it to support important causes and foster a sense of community and purpose among employees is incredibly powerful. The primary benefit to WER is increased funding for our programs while the secondary benefits are increased visibility and public awareness for our cause, helping us to achieve our goals and make a greater impact.
For more information about Ecolab's community giving initiatives and the Ecolab Foundation, visit our Community Involvement page.
*Calculated using average values determined by Independent Sector