Ecolab ERGs Recognized With Two Diversity Impact Awards at Talent Dimensions Global ERG Network 2023 Conference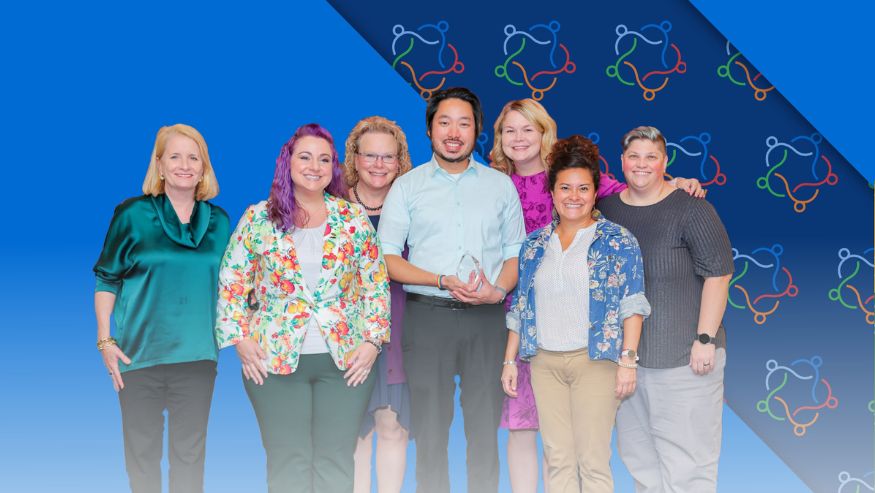 Ecolab's ERG programs placed in the Top 10 of enterprise ERGs, and Ecolab's Pride ERG was recognized as a Top 25 individual ERG at the 2023 Diversity Impact Awards ceremony during the Global ERG Network Conference in Washington, D.C. The recognition honors the work Ecolab employees are doing to create a diverse and inclusive workplace.
"I am incredibly proud of our employee resource groups and the important work they have accomplished as we continue to cultivate a culture of belonging at Ecolab," said Laurie Marsh, executive vice president of Human Resources and global executive sponsor of Ecolab's Pride ERG. "Our diverse perspectives continue to be our greatest strength, driving innovation and growth for our company, and our ERGs help ensure every voice is heard."
To be recognized with a Top 10 or Top 25 award, ERGs must show outstanding contributions and achievements in leading diversity, equity and inclusion practices within their organization. Applicants for the 2023 Diversity Impact Awards were chosen based on six impact parameters including,
Demonstrated results on organizational impact

Demonstrated results on talent management

Demonstrated results supporting a culture of inclusion

Demonstrated management commitment

Measurement and accountability

Communication and education
A support network for LGBTQ+ employees and allies, Ecolab's Pride ERG aims to increase visibility for its members and to foster a sense of Pride throughout Ecolab. Pride works with leadership and employees to create initiatives that support the LGBTQ+ community.
For example, Pride advocated and led the push to increase the number of gender inclusive bathrooms at Ecolab corporate offices. There are now seven all-gender bathrooms at Ecolab headquarters, helping increase safety and a sense of inclusion among employees. In partnership with Benefits, DE&I, and Communications teams, Pride also developed a LGBTQ+ Benefits Guide, a resource that houses internal benefits that are most likely to help employees within the LGBTQ+ community.
More than 7,000 employees are involved in Ecolab's 11 employee-initiated and -led groups, which represent unique cultures, experiences and backgrounds across 72 countries.
Talent Dimensions is among several institutions that have recognized Ecolab for its DE&I progress and advocacy. Other honors include being named one of the Top 50 companies to work for by DiversityInc., ranking on Bloomberg's Gender Equality Index, and being named a top company to work for by the Human Rights Campaign.
In recent years, Ecolab has expanded DE&I initiatives and growth opportunities, including an increase in diverse hires in executive and management level positions. Ecolab's ERGs have played an important role in this progress and will continue to do so in the years ahead.
"I've had the privilege to see firsthand the ways ERGs have shaped our organization and its development," said Dexter Davis, vice president of Global Diversity Equity & Inclusion at Ecolab. "This recognition is a testament to their hard work and continued dedication to creating a more diverse and inclusive workplace and world."

About Ecolab
A trusted partner for millions of customers, Ecolab (NYSE:ECL) is a global sustainability leader offering water, hygiene and infection prevention solutions and services that protect people and the resources vital to life. Building on a century of innovation, Ecolab has annual sales of $14 billion, employs more than 47,000 associates and operates in more than 170 countries around the world. The company delivers comprehensive science-based solutions, data-driven insights and world-class service to advance food safety, maintain clean and safe environments, and optimize water and energy use. Ecolab's innovative solutions improve operational efficiencies and sustainability for customers in the food, healthcare, life sciences, hospitality and industrial markets. www.ecolab.com
Follow us on LinkedIn @Ecolab, Twitter @Ecolab, Instagram @Ecolab_Inc and Facebook @Ecolab.