3D TRASAR™ Technology for Membranes
3D TRASAR™ Technology for Membranes lets you push beyond traditional water purification performance. It helps maximize your RO production while minimizing your environmental footprint.
This integrated solution includes a flexible on-site control platform and our remote Ecolab Global Intelligence Center designed to leverage Nalco Water's world-class technical experts, system automation and treatment programs to provide measurable results that improve your bottom line.
What Does 3D TRASAR™ Technology for Membranes Do?
Capabilities of 3D TRASAR™ Technology for Membranes
Monitors critical operating parameters in real time, allowing you instant access to system information anytime, anywhere.
Determines and executes the correct response to dynamic system changes as they occur.
Delivers operational and economic benefits 24/7/365 for unprecedented exponential return on investment (eROI).
Benefits to Your Water Riltration System:
Minimizes waste and water use through improved recovery.
Saves energy by maximizing throughput and minimizing downtime.
Proactively addresses a variety of water quality challenges to maximize your process and product quality.
Minimizes maintenance costs by control and optimization of the treatment program and potentially increasing membrane life by reducing cleaning frequency.
Reduces risk of accidental chlorine damage to membranes by continually monitoring changes in ORP and responding to accidental spikes.
Collects operational data for RO system performance analysis.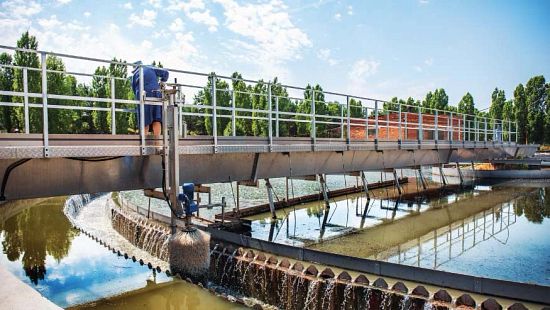 Helping Save the World's Water