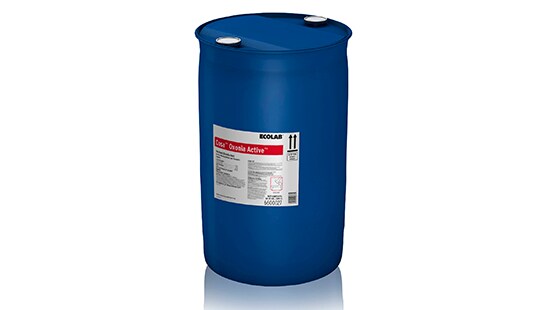 COSA™ Oxonia Active
Ecolab COSA™ Oxonia Active is a EPA-registered, peroxyacetic acid, antimicrobial agent with broad antimicrobial activity for use in a number of sanitizing applications in the life science industry, as well as for sterilization of aseptic processing and packaging equipment.
Features and Benefits
Effective against many pathogenic organisms, including spore-forming microorganisms.
Non-foaming formulation minimizes CIP cycle time and improves efficiency.
Non-corrosive to 304 or 316 stainless steel and aluminum surfaces when used at recommended concentrations.
Compatible with most plastic and rubber materials.
Supported by a complete validation package including techniques for determining acceptable residual levels and analytical methods for residue quantitation.