On Every Surface.
In Every Area.
Take the Steps to Protect Your Facilities, Products,
and People
The COVID-19 pandemic continues to have a huge impact on the entire world and more specifically to the way people live, work, and think. Working with a single supplier of cleaning, disinfecting and hand hygiene solutions is an easy way to help ensure your business, and your operating costs, are protected.
Ecolab Life Sciences, a leading a supplier to pharmaceutical and personal care manufacturers, can help you navigate the many cleaning, disinfection and sanitization needs within in your operations. Beyond delivering the appropriate cleaning and hand hygiene products for every situation, we also share our expertise to help prevent the spread of infection and provide guidance on maintaining a safe and healthy operation.
With Ecolab, your business is in safe hands.

All Key Areas of Your Pharmaceutical or
Personal Care Facility are
Covered: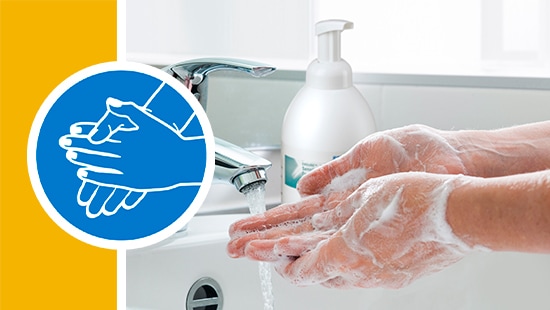 Ecolab's Impact on the World
For nearly 100 years, Ecolab has been partnering with the world's biggest brands to help them advance food safety, protect public health, optimize water and energy use and operate efficiently. We've been working behind the scenes to help businesses protect their products, their operations and the places where people eat, sleep, work, play and heal. Our innovative products and services touch virtually every aspect of daily life and are used in hospitals, hotels, restaurants, grocery stores, schools, manufacturing plants, and other locations throughout the world. Because we serve customers at nearly 3 million locations in 170 countries, we can have a significant impact on the world – making it cleaner, safer and healthier while protecting people and vital resources.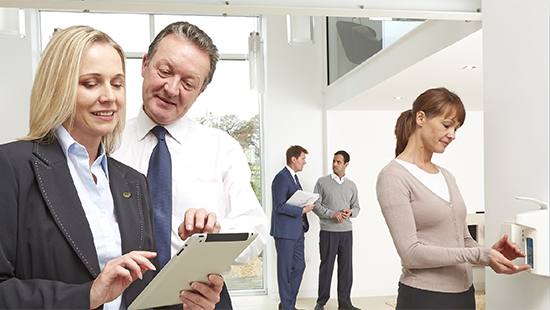 Ready to Protect Your Whole Facility?
Ecolab Life Sciences can help.