Biopharmaceutical Manufacturing and Compounding
If surface contaminants find their way into your pharmaceutical production line, patient safety and product quality are at risk. You may even need to stop production until a time-consuming investigation is performed. To help protect your patients, production, and brand reputation, you need a reliable bio-decontamination strategy.
Bioquell bio-decontamination systems help reduce biological surface contaminants in pass-throughs, airlocks, and filling lines. Our automated, validated equipment helps you rest assured that you have reduced bio-contaminants in your facility.

Bio-decontamination Applications
Programs, Products, Equipment and Services
Explore our Biopharmaceutical Manufacturing and Compounding Offerings
We couldn't find any results for "".
About Hydrogen Peroxide Vapor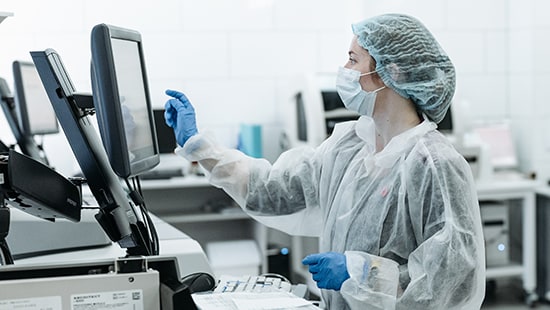 Use Even on Sensitive Electronics and Equipment
Request a Quote
Are you looking to improve your decontamination strategy in your filling lines, pass-throughs and airlocks? Bioquell can help. Use this form to request a quote, and we'll be in touch soon.