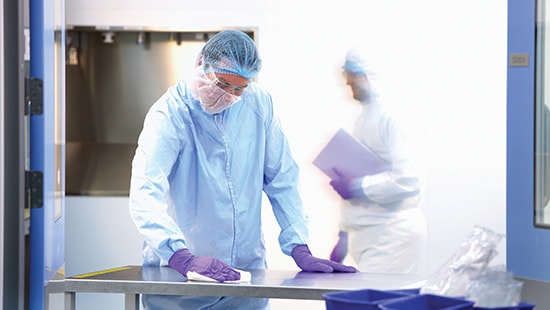 Cell and Gene Therapy Cleaning and Decontamination
Cleanroom expertise is crucial for cell and gene therapy production—and cleanrooms are Ecolab's specialty. Our cleaning and disinfection innovations put biopharmaceutical manufacturing companies at the forefront of compliance, product safety and operational excellence.
Cell and Gene Therapy Contamination Control
We Help Take On Risk Mitigation so You Can Focus on Life-Changing Cell and Gene Therapies
Programs, Products, Equipment and Services
Explore Our Contamination Control Offerings for Cell and Gene Therapy
We couldn't find any results for "".