Cleanroom Equipment and Cleaning Supplies
Ecolab offers a variety of cleanroom mopping systems and cleanroom cleaning supplies for applying the range of Klercide™ products to surfaces including floors, walls, ceilings and isolators.
Ecolab cleanroom mopping systems are compatible with the Klercide™ line of products and can enable a reduction in chemistry application times. The cleanroom equipment can be autoclaved and easily moved between rooms.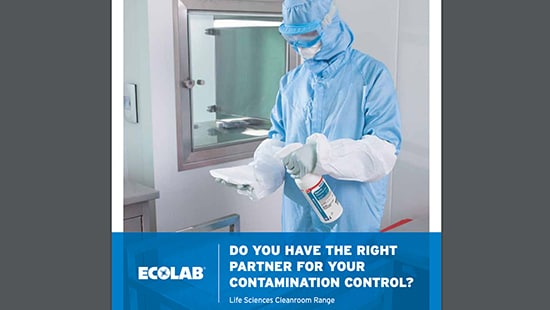 Comprehensive Contamination Control
Cleanroom Cleaning Programs, Products, Equipment and Services
Explore Our Cleaning Equipment for Cleanrooms
We couldn't find any results for "".