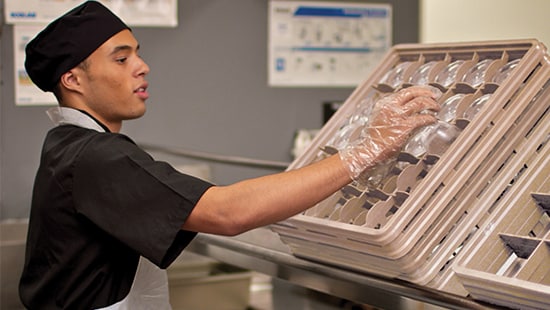 Commercial Dishwashing Equipment
Partner with Ecolab and you'll have access to the industry's leading commercial dishwashing / warewashing equipment and processes. Commercial kitchens need durable and versatile dishwashing equipment, so you can clean efficiently and keep employees and customers safe and healthy. The right equipment can also speed productivity, conserve water and energy usage and reduce breakage.
Not sure which commercial dishwashing equipment is right for your foodservice or hospitality operations? We can help. Ecolab offers different lineups of dishmachine parts, mats and racks to meet your warewashing requirements and keep your operations running smoothly. 
Programs, Products, Equipment and Services
We couldn't find any results for "".