How to Keep Our Food Supply Safe in a Hotter, Drier and More Crowded World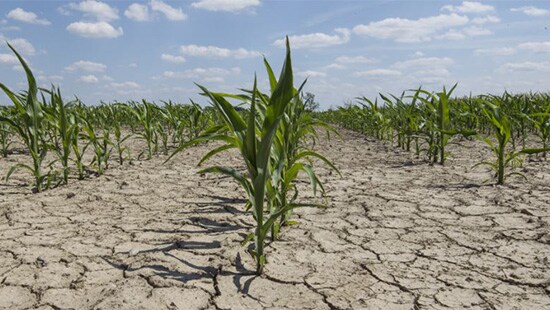 As the food system's size and complexity grow, we'll need technology to keep track of all steps of the supply chain. Luckily, the building blocks are available today and can be taken to scale relatively easily. That can be as cutting edge as monitoring the supply chain with a blockchain and the internet of things (IoT), where we've barely scratched the surface, or as common-sense as providing food manufacturing facilities and restaurants with apps that automate food safety check lists – improving compliance to specific sanitation and food handling practices, helping to reduce the risk of food borne illness.
Population growth, economic growth and climate change also are putting pressure on our finite water resources. Today, only 2.5 percent of our world's water is potable. Worldwide, agriculture is our biggest consumer of water (70 percent). Industry is next at more than 20 percent. If we stay on the current track, the world will face a freshwater shortfall by 2030, with demand surpassing supply by more than 40 percent. To ward off a crisis, we must change the way we use water. We'll need to explore innovative solutions to reduce, reuse and recycle water and focus on smart local solutions for places that are already water scarce and set to see significant population growth in the coming decades.
At Ecolab, our vision is to provide and protect what is vital. At GFSI, the mission is to provide continuous improvement in food safety management systems to ensure confidence in the delivery of safe food to consumers worldwide. Together, we ensure food safety from farm to fork.
Every day, we serve customers at close to 3 million locations around the world. We help safely produce more than a quarter of the world's processed food and 44 percent of the global milk supply, and we support clean kitchens serving 45 billion restaurant meals per year. We also help our customers manage more than 1 trillion gallons of water every year and save hundreds of billions of gallons of it along the way. Our goal is to help save enough water annually to equal the drinking needs of more than 1 billion people by 2030. That is 300 billion gallons of water per year.
Building on our 30 years of digital expertise, we are now taking it to the next level. Using the power of big data and IoT to analyse billions of data points from more than 40,000 systems around the world, we have a unique vantage point to discern trends, protect food and solve problems before they occur. It's up to all of us to adapt and change. I know we are up to the challenge.