Investing in the Future of Water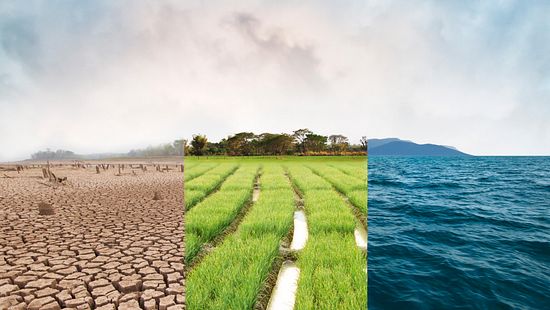 We face a looming water shortage, with some studies predicting a 40% freshwater shortfall by 2030. Industry is the biggest user of water in the developed regions of the world and we want to change the way it operates. This means using water more efficiently, using less water, keeping water clean and recycling water more effectively.

Ecolab is striving to help customers save 300 billion gallons of water by 2030. We're making tremendous strides, but we need to do more. That's why Ecolab has joined the Global Water Impact Fund that will invest $100 million into companies that develop new technologies to conserve water in industrial applications.

The Global Water Impact Fund is a new technology venture fund that will enable Ecolab to finance and seed early stage investments in these companies. We're joining four other organizations in this effort: Emerald Technology Ventures (Switzerland); Microsoft (U.S.); Temasek Holdings (Singapore); and Skion Ventures (Germany). The goal of this fund is to invest in startups and early-stage companies that develop innovative technologies to make water use more sustainable in industrial settings like manufacturing, hospitality, healthcare, food and beverage, and energy, among others.

At Ecolab, we're already utilizing such cutting-edge technologies as predictive analytics, IoT, artificial intelligence, mixed reality and automation to help companies monitor and improve their water performance. It's these types of technologies that will have the most impact on the future of water, and it's the creative thinking behind these breakthroughs that Ecolab wants to encourage and harness by partnering with entrepreneurs around the world.

Funding other companies

We look forward to seeing the digital breakthroughs in the water space penetrate industrial markets and become widely adopted. It matters for us because it will give us access to innovations that could change water usage as we know it, and we will be able to put the full muscle of Ecolab's expertise and geographic footprint behind these game changers.

Ecolab is on the ground at more than three million locations in the world's most water-intensive industries, and we have 45,000 associates and 1,800 scientists working in this field. We are uniquely positioned to help budding technologies gain widespread adoption, and we're willing to set aside short-term financial gains to meet our organization's elemental goals.

With our other venture fund partners, we will form a Technical Advisory Committee that offers guidance to the fund and any support we can to help the portfolio companies & entrepreneurs become successful.

We are very excited by the potential of the Global Water Fund to address water issues through digital technologies. It is our responsibility to protect the world's water supply for future generations by applying the most-cutting edge technologies to water usage. We can't wait to see what develops.