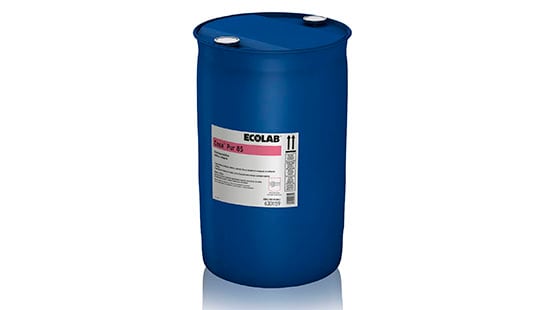 COSA™ PUR 85
Ecolab COSA™ PUR 85 is liquid oxidizing additive for alkaline cleaners to boost cleaning in pharmaceutical processing equipment.
Features and Benefits
May be used as a clean in place (CIP) additive or stand-alone manual cleaner.
Excellent soil-suspending power with special surfactants.
Enhances the removal of stubborn soiling in combination with alkaline cleaners.
Oxidizing properties without the use of chlorine.
Ideal for the removal of burnt-on and strong odor residues.
Supported by a complete validation package including techniques for determining acceptable residual levels and analytical methods for residue quantitation.