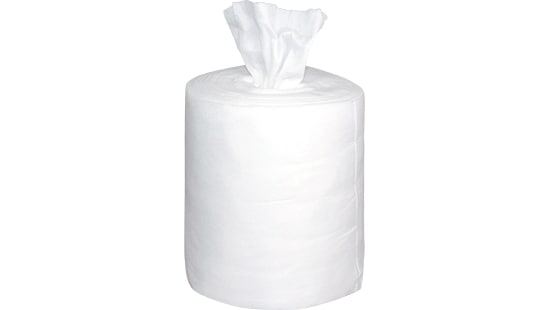 Incidin™ Premium Wipes
Dedicated for professional cleaning and disinfection of all kinds of surfaces. Incidin™ Premium Wipes are high-quality, non-woven wipes perfectly compatible with Ecolab Incidin™ Environmental Hygiene products. They are offered in a form of a roll with 99 wipes on each.
Product Details
Our performance
Your benefit
Each roll is provided with a sticker to mark product used, concentration and preparation date. Can be filled manually or with the use of DG technology.
Easy to use
28 days of in-use stability confirmed.
Stable
High quality material, lint-free and non-woven s perfect for cleaning and disinfection of small surfaces.
The dispenser is easy to reprocess, both manually and automatically.
Reliable
Incidin™ Wipes Dispenser N with Incidin™ Premium Wipes
| | | | |
| --- | --- | --- | --- |
|   | Put on gloves and then remove lid. Before re-using the bucket, clean and disinfect bucket or use an automated washer disinfector. |   | Fill in 2.5 L of Incidin™ disinfection solution |
| |  Wearing gloves unpack Incidin™ Premium Wipes  | | Pull first wipe through the lid and close the bucket. After filling in the solution, wait for 30 – 60 minutes to ensure all wipes are soaked with the solution.  |
| | Insert Incidin™ Premium Wipes roll and pull out first wipe | | Complete the label information and attach to bucket.  |
Wipe roll (99 wipes / roll) made of high-quality dry and lint-free non-woven PET material for combined use with selected Ecolab Incidin™ surface disinfectants.
Wipe size 20 x 38 cm. 6 rolls (99 wipes each) per case.
Use biocide products with caution. Always read the label and product information before use. For professional use only.