Your Business in Safe Hands
We help clean 40 billion hands each year with our products and solutions, to prevent the spread of infection and foodborne illness.
Our purpose to make the world cleaner, safer and healthier through personalized service and innovative solutions has never been more relevant. The global proportions of this pandemic are unprecedented, challenging economies and public health.
As activities have restarted across UAE, a new level of hygiene is expected, and workers and consumers increasingly expect organizations they interact with to protect them as they return to normal. A McKinsey survey of consumers in 42 countries found the second most important factor for consumers to go back to pre-pandemic behaviors – after medical authorities deeming it safe – is when restaurants, stores and other indoor places start taking safety measures.
Since the beginning of the Coronavirus pandemic, we have increased our manufacturing capacity significantly to help get the right products to the places that need them most.
With Ecolab as a partner, your business is in safe hands. We offer a holistic approach with sustainable solutions and Healthcare-grade products.
---
Holistic Approach
We offer a full hygiene solution to help our customers across industries run safely while driving further operational efficiency.
For employees, more stringent safety protocols, such as hand hygiene measures, have quickly become the norm and are now expected. Our personal hygiene products complement our current holistic hygiene approach that combines service and expertise, with efficacious solutions from hand sanitizer, surface disinfectants and premises decontamination.
---
Healthcare-grade Standards
We ensure Healthcare-grade hygiene standards that can provide greater trust, boost consumer confidence, and keep staff safe.
In hundreds of hospitals across the world, our products are trusted by thousands of frontline healthcare workers to help care for critical patients. With high efficacy against bacteria and viruses, our healthcare-grade hand disinfectant disinfects faster, and is gentler on hands, than other products. This expertise and experience in the Healthcare industry means we strive for the same standards in other industries.
Please contact us to discover the best hand or surface disinfection solution for your industry and get hygiene to the next level.
Hand Hygiene Stations
Our wide range of Hygiene Stations guarantee maximum hand hygiene through safe application of hand disinfectants in highly frequented areas. Place it at the point of need – no wall mounting, or cable routing needed.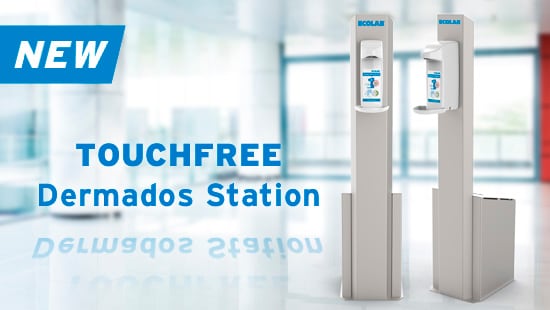 Dermados Hand Hygiene Stations
Nexa Hand Hygiene Stations
Related News & Information
This is a carousel. Use Next and Previous buttons to navigate, or jump to a slide with the slide dots.
No related news pages were found.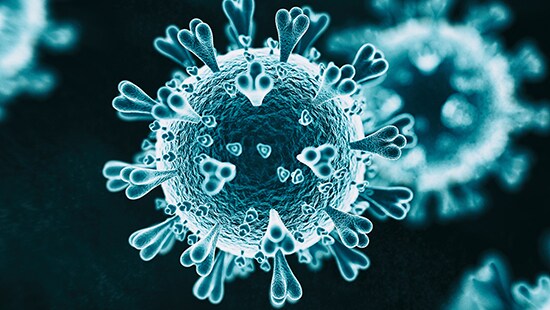 Ecolab Guidance on Novel Coronavirus (COVID-19)
Industry-Specific Resources and Information