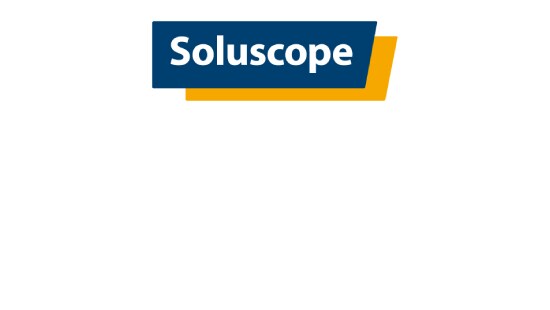 Soluscope for Endoscope Reprocessing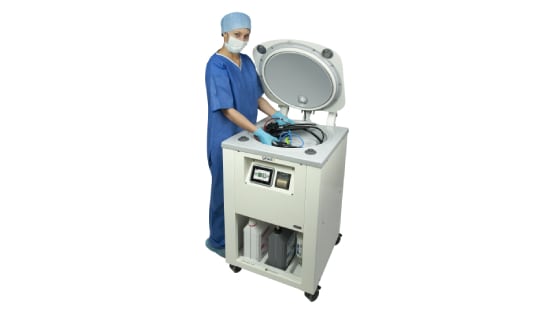 SERIE 1
The reprocessor for flexible endoscopes Serie 1 is compliant with ISO-15883 standard and benefits from 20 years of Soluscope experience in endoscope hygiene.
Printer-equipped (in option), the washer-disinfector Serie 1 offers a high level of technology for an entry level product.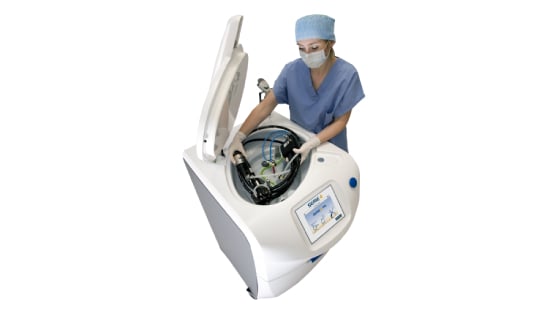 SERIE 4
The Serie 4 flexible endoscope washer-disinfector offers a complete reprocessing cycle in 16 minutes thanks to its unique patented dual wash technique.
Conscious of the environment, the Serie 4 reduces consumption in water and chemistry up to 40%.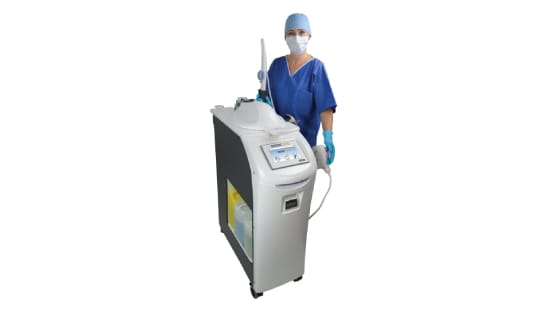 SERIE TEE
High level disinfection for TEE probes.
Automatic reprocessor Serie TEE is a unique solution to clean and disinfect transesophageal echocardiogram probes.
With a cycle of 14 minutes only to perform cleaning and disinfection of the probe, the Serie TEE delivers 4 ready-to-use probes per hour.

Endoscope Storage and Transport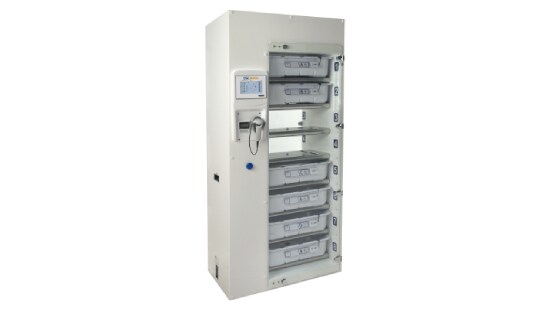 DSC8000
The DSC8000 is a drying and storage cabinet receiving up to 8 endoscopes and maintaining their microbiological quality for 7 days. Each endoscope is stored in an individual tray with a lid to guarantee its protection against shocks and contaminations when handling. The endoscope is completely dried thanks to two simultaneous air flows through each channel and outside the endoscope.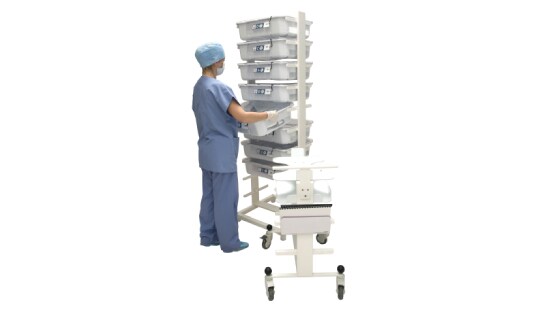 SOLUSCOPE Trolley & SOLUSCOPE Rack
Soluscope Trolley & Rack solution is designed to optimize the endoscope circulation between examination and reprocessing rooms.