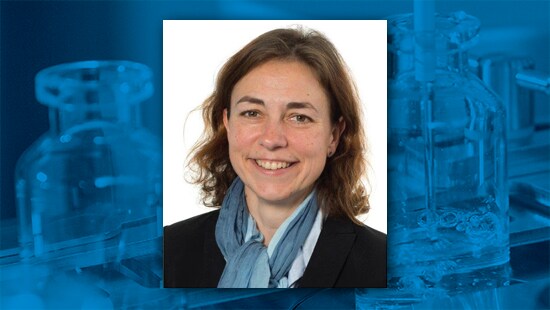 Christina Kohlstedde
QUALIFICATIONS:
Master of Science in Environmental Sciences
More than 17 years experience in pharmaceutical, biotech and personal care cleaning validation
Chemical Engineer with a focus on food-engineering and food-chemistry
Christina Kohlstedde
Senior Technical Service Specialist
Christina is a Technical Service Specialist for the Ecolab Life Sciences division. She has been working for Ecolab since 2001 and started in RD&E Food & Beverage as a Laboratory Technician for developing lubricants. In 2002 she took on the role of a Service Engineer responsible for the Pharmacos program.
She has 17 years of experience in consulting within the Pharmaceutical and Biotechnology industries, as well as API production and cosmetic industry with all questions related to cleaning, validation and disinfecting of product contact surfaces and environmental hygiene of the production periphery.
Prior to joining Ecolab, Christina worked for Fresenius Kabi as a developer of enteral nutrition. Before this, she studied Chemical Engineering at the University of Essen (Germany) and worked for Milchwerke Westfalen eG for quality control.
While working for Ecolab, Christina has also studied Environmental Sciences (M.Sc.).