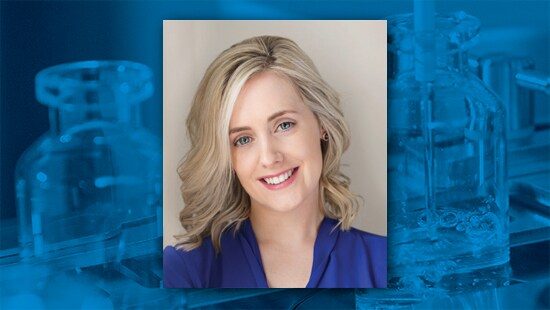 Laura Brennan
QUALIFICATIONS:
Pharmaceutical Microbiologist
8+ years experience in the pharmaceutical industry
IRCA-accredited GMP provisional auditor
BSc Microbiology
Previous work within Pharmaceutical and Government agencies
Laura Brennan
Global Corporate Account, Scientific Project Manager
Laura has previously worked as a Pharmaceutical Microbiologist, primarily with the manufacture of terminally sterilised products.
She has also worked with government run agencies, monitoring and ensuring environmental microbiological standards are being maintained.
Laura is a Global Corporate Account Scientific Project Manager on Ecolab's Life Sciences contamination control expert team. In her role, she is responsible for project managing multi site efficacy validation projects for Global Pharmaceutical companies. This includes all aspects of parameter selection, protocol development, liaising with accredited contract laboratories and assisting Global teams in coordination of the activity. As well as supporting sites at a local level with any technical queries and documentation assistance for validation and implementation. She also works closely with Global clients on developing specific technical projects and initiatives for their facilities to address gaps, concerns or in response to regulatory updates.
Laura is responsible for scientific projects within Ecolab, as well as collaborative technical projects with external partners. She routinely presents on contamination control topics at industry seminars across the world.