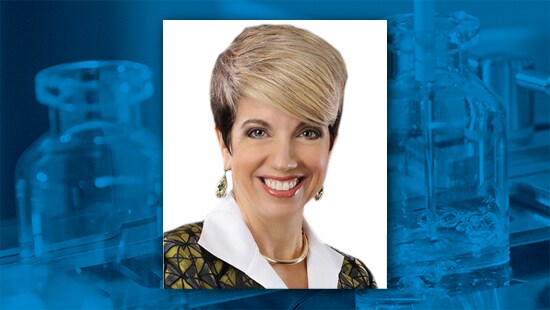 Leslie Curry
QUALIFICATIONS:
BSc Pharmacology/Toxicology
30+ years experience in public health risk assessment
IRCA-accredited GMP provisional auditor
Experienced in global regulatory affairs and regulatory change management
Product compliance, regulatory and safety know-how for cleaners, disinfectants, pharmaceuticals, nutraceuticals, dietary supplements, medical foods, food additives
Leslie Curry
VP, Global Technical Consulting Validation Services
Leslie is the Vice President of Global Validation Services and Regulatory Affairs for Ecolab Life Sciences. She leads technical teams in navigation of the cGMP landscape for sterile and non-sterile pharmaceutical and personal care product manufacturing.
Leslie's background is in public health risk assessment, regulatory affairs and product stewardship. Throughout her career, she has interacted with global regulatory authorities on best practices in product safety and risk assessment for the pharmaceutical, personal care, food, therapeutic nutrition, industrial chemical and pesticide industries.
Prior to joining Ecolab in 2012, Leslie was a regulatory and scientific affairs leader with Abbott Nutrition focusing on the development of infant and therapeutic nutrition product innovations and global regulatory approval strategies. Prior to Abbott she managed Regulatory and Scientific Affairs at Cargill, SC Johnson WAX and Environ. Leslie's educational background is in Toxicology and Pharmacology.